Skin Boost Blend
With Collagen, Omega3, Resveratrol & More
Sale price

Rs. 749.00

Regular price

Rs. 799.00

Unit price

per
Save 6%
8-in-1 All Rounder Skin Solution
Over 18 years of age
75 grams powder (30 day pack)
100% Plant. No side effects.
Formulated by doctors, nutritionists
FSSAI & GMP approved
How to Use?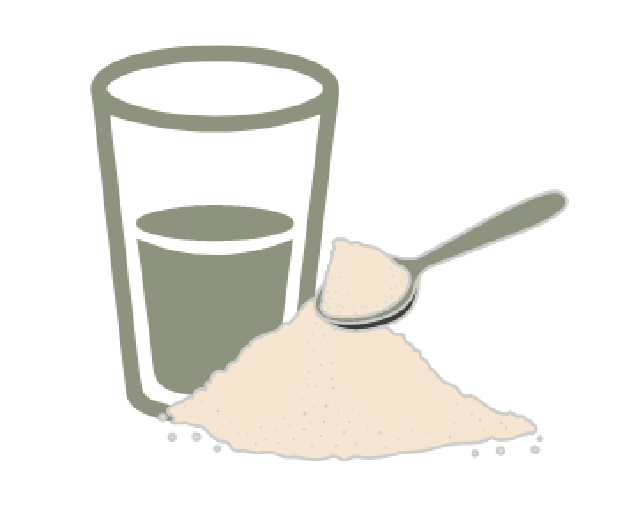 2.5 gm powder (1/2 teaspoon) must be taken in 125 ml (1/2 cup) of water daily. Take it any time of the day. Ideally, maintain a minimum time gap of 1 hour after any meal.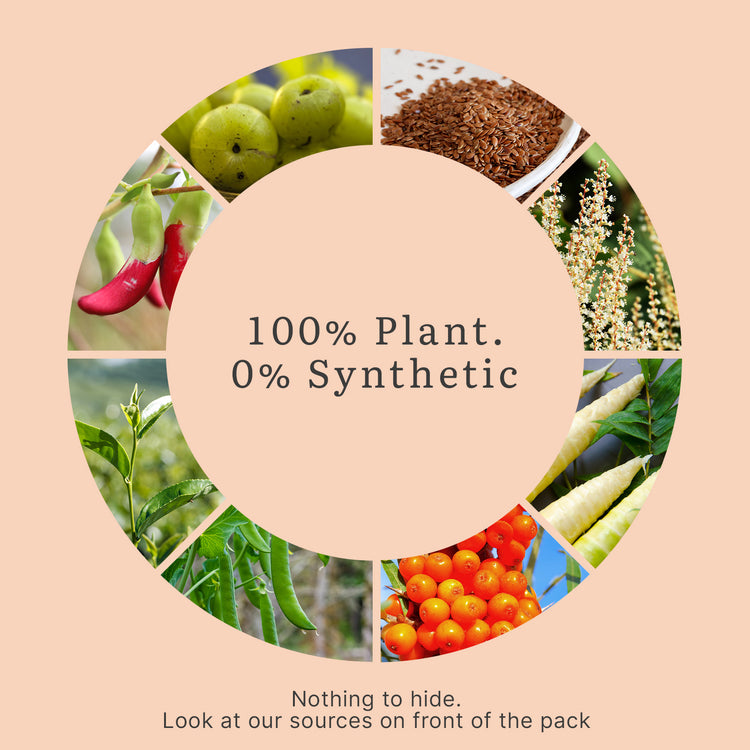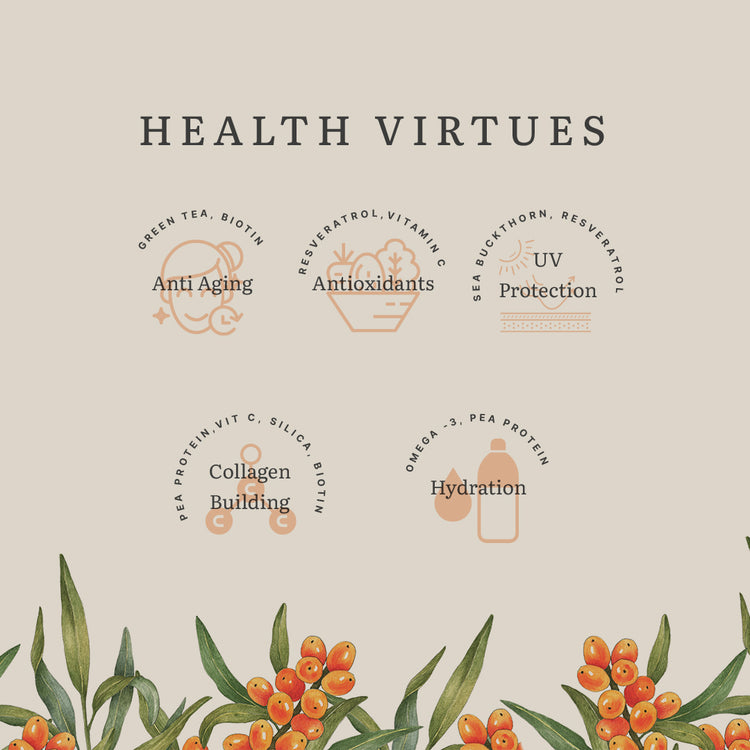 See through Us!
We uphold transparency right from selecting our ingredients to the point they reach you. Rest assured, you will know as much as we do. Not any less.
BIOTIN

|
from
Sesbania Gradiflora

×

BIOTIN

YOUR SKIN & HAIR HERO

Form D-Biotin Source - Sesbania gradiflora | GUAVA LEAVES, LEMON LEAVES, BASIL LEAVES

|

INTRODUCING THE SOURCE

Locally named as agathi leaves, it is power packed with various nutrients thereby providing incredible health benefits.

DID YOU KNOW?

Biotin was first identified as a Nutritive requirement of Yeast. Later discovered to be a requirement for mammals too

×

VITAMIN C

The Citrus Repairer

FORM-ASCORBIC ACID | SOURCE-AMLA

|

INTRODUCING THE SOURCE

Amla - one of the obsessions in Indian homes, and for good reasons. Amla is incredibly rich in iron and calcium and is the richest source of Vitamin C. Packed with goodness, you see!

DID YOU KNOW?

Vitamin C was discovered when ships were stranded in winter and men got Scurvy. One troop was saved by a drink made from Indian bark, later on found to be rich in Vitamin C

×

Omega - 3

THE SEED TO FLEX IN YOUR DIET

Botanical Name-Linum usitatissimum Source - Flaxseed powder

|

INTRODUCING THE SOURCE

This storehouse of fiber and omega -3 fatty acids provides several health benefits to the one consuming it. Many have reaped its benefits why don't you.

DID YOU KNOW?

The major structural component of your eye is DHA, a type of omega -3 fatty acids.

Resveratrol

|
from
Japanese Knotweed

×

Resveratrol

THE SKIN PROTECTOR

Botanical Name-Reynoutria japonica Source - Japanese knotweef

|

INTRODUCING THE SOURCE

Known mostly for its bad side of being a weed, what people have ignored is that it has been used as a herbal medicine in Japan and China since ancient time. It is one of the most important source of resveratrol.

DID YOU KNOW?

May we present to you the vegetarian Phoenix. Like phoenix this weed is so resilient that it is immune to burn and starts to rise again from it ashes.

×

Sea Buck Thorn

THE SKIN PROTECTOR

Botanical Name-Hippophae rhamnoides

|

INTRODUCING THE SOURCE

For most of your skin problems, sea buck thorn is your magic bullet. This orange- yellow fruits have been used for treating several ailments since the ancient time

DID YOU KNOW?

The oranges in your table will run away with shame as the vitamin C content of this herb is more than that of oranges. Ancient Greeks used this herb for obtaining lustrous hair for their horses.

×

Pea Protein

THE VEGAN PROTEIN

Botanical Name-Pisum sativum Source - Pea

|

INTRODUCING THE SOURCE

Your vegan gym buddy is made by extracting protein from yellow peas. It is a source of high quality protein which is lactose free, gluten free and hypoallergenic.

DID YOU KNOW?

To the fitness freak, pea protein powder is helpful in reducing weight because of its high satiety value
Other Ingredients: Strawberry powder, Raspberry powder, Monk fruit powder
×

Silica

FOR YOUR HEALTHY SKIN

Botanical Name-Bambusa vulgaris source - Bamboo shoot

|

INTRODUCING THE SOURCE

You may not be a panda but eating bamboo shoot will do you a lot of good. Consumed widely in Asian countries it is a rich source of various nutrients.

DID YOU KNOW?

Some of the tribes of Northeast believe that bamboo shoot causes abortion therefore pregnant women are barred from consuming it. Bamboo was the first plant to re-green after the atomic blast in Hiroshima.

×

Green Tea

THE PREFECT SIP OF ANTIOXIDANT

Botanical Name -Camellia sinensis

|

INTRODUCING THE SOURCE

Many homes have replaced their black and milk tea with green tea. Being unoxidised and least processed it provides many antioxidants and polyphenols necessary for good health.

DID YOU KNOW?

Green tea was called bullet tea as it resembled the bullet when it was shipped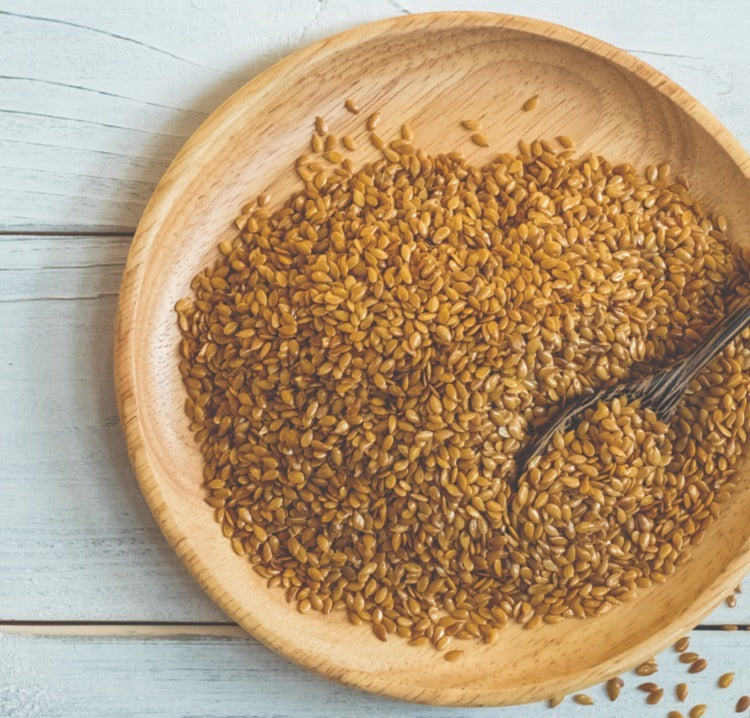 Why Earthful's skin booster?
|
With age, collagen and elasticity degrades from skin.
Collagen builders strengthen skin, giving it a pump & glowing look.
Earthful's blend contains Resveratrol, a powerful antioxidant, that helps you age gracefully.
The UV protectors, Hydraters and Omega fight dullness, wrinkles & dead skin.
100% Plant Derived. Nothing Artificial. No side effects.
Read full research here>>
Let's clear your Doubts!
Generally, the skin supplements present in the market have only Collagen builders. On the other hand, Earthful's Skin Boost has a unique blend consisting of collagen builders & effective skin actives such as Omega, Resveratrol & Antioxidants. This will improve your skin health from within. There are also brands which call themselves "Plant-Based'' but when you look at the back of the pack you will find that synthetic ingredients are being used. On the other hand, we clearly list the sources for you to understand. The ingredients are always kept transparent for you so that you don't need to worry about the side-effects of synthetic ingredients by consuming Earthful.


2.5 gm (1/2 teaspoon) powder must be taken in 125 ml (1/2 cup) of water daily. Take it any time of the day. Ideally, maintain a minimum time gap of 1 hour after any meal.

As we age, collagen degrades which leads to loosening of our skin. Our skin boost provides you with collagen builders to provide you with a glowing skin. You must consume it daily and see how you youthful your skin remains!


Skin boost helps maintain skin health inside out. It contains effective skin actives such as Resveratrol, Omega, Antioxidants & Collagen builders to help you have a glowing skin. Continue to use the powder for 3-4 months to see visible results in your skin.

Changing your address is pretty easy. Just follow these steps: 

STEP 1: Log into your account & click on view & edit Subscriptions. 

STEP 2: Select your subscription & hit "Manage Subscription" to edit it. Your current Shipping address will be visible on the right side of your screen! 

STEP 3: Click on "Change". You'll now be able to update your Subscription address. 

STEP 4: Enter your new address & hit save! 

Your order will now be shipped to your new address :)

STEP 1: Log in to your account & click on the option, "View & Edit Subscriptions". 

STEP 2: Once you do that, your subscriptions will be displayed. Choose the subscription whose date you want to change & click on "Manage Subscription". 

STEP 3: Your Next Order date will be displayed on the right side of the page. Click on "Change" and select your new subscription date! 

There it is - you've successfully changed your order subscription date! 

Canceling your subscriptions is pretty easy. 

STEP 1: Log into your account & navigate to your Subscriptions. 

STEP 2: Choose your Subscription & select "Manage Your Subscription"

STEP 3: Hit the "Cancel Subscription" option on the bottom of the screen to cancel your subscription. 

There you go! You can always subscribe to a product again on that specific product page :)  
Capsules
Please make skin powder to capsules from
Can we two products in a day
Hello ..but wat if we want to use two products at a time .I mean to say can we use both sleep aid & skin collagen powder in a day.. is there any side effects.
Excellent!!
Have been using multivitamin 40 and calcium supplements for last couple of months now and I love the results. Am currently trying the protein powder and the skin boost blend as well. Loved the protein powder, yet to see results from the skin boost blend.
The products are worth every penny spent, all the claims seem to be authentic basis the results I have seen.
Pure plant based products
Multivitamin above 40 is great. I have suggested the product to other friends as well.
I am also using skin boost blend since 1 month. Effects yet to be seen.
There is too much unnecessary packaging. Please make your product more sustainable with the least required packaging.
Thank you for making plant based products available.
Thank you for your valuable feedback ma'am. Our aim is also to maintain proper packaging so that it doesn't damage the products during transportation.
Also, the majority of our packaging material includes non-plastic, recyclable materials. For eg: We use glass bottles that can be reused or safely recycled instead of plastic bottles. We also use paper-based beehive technology instead of plastic bubble wraps. Our paper tube can also be upcycled into a beautiful pen stand.