WE ARE SUDHA AND VEDA, SISTERS, HEALTH ENTHUSIASTS AND ENGINEERS FROM IIT. OUR MISSION IS TO FIGHT UNDERNUTRITION IN INDIA THROUGH THE POWER OF PLANTS. SO, WE CREATED EARTHFUL - A HEALTHY LIVING APPROACH FOR THOSE OF US WHO ARE PASSIONATE ABOUT STAYING HEALTHY!
THE PROBLEM
|
Staying healthy is anything but easy
Our decade-long corporate story could be anyone's story. We worked our way to great jobs, worked incredibly hard, and felt like we had it all. Before, it all began.
Our health was slowly but surely, deteriorating. Lack of time and a sedentary lifestyle impacted us in many ways - skin pigmentation, low energy levels, acid reflux, back pains.. You name it, and we had it.
We desperately wanted to fix our health, but the recommendations that came our way were either too synthetic, or too difficult to implement. We were looking for a safe and easy alternative.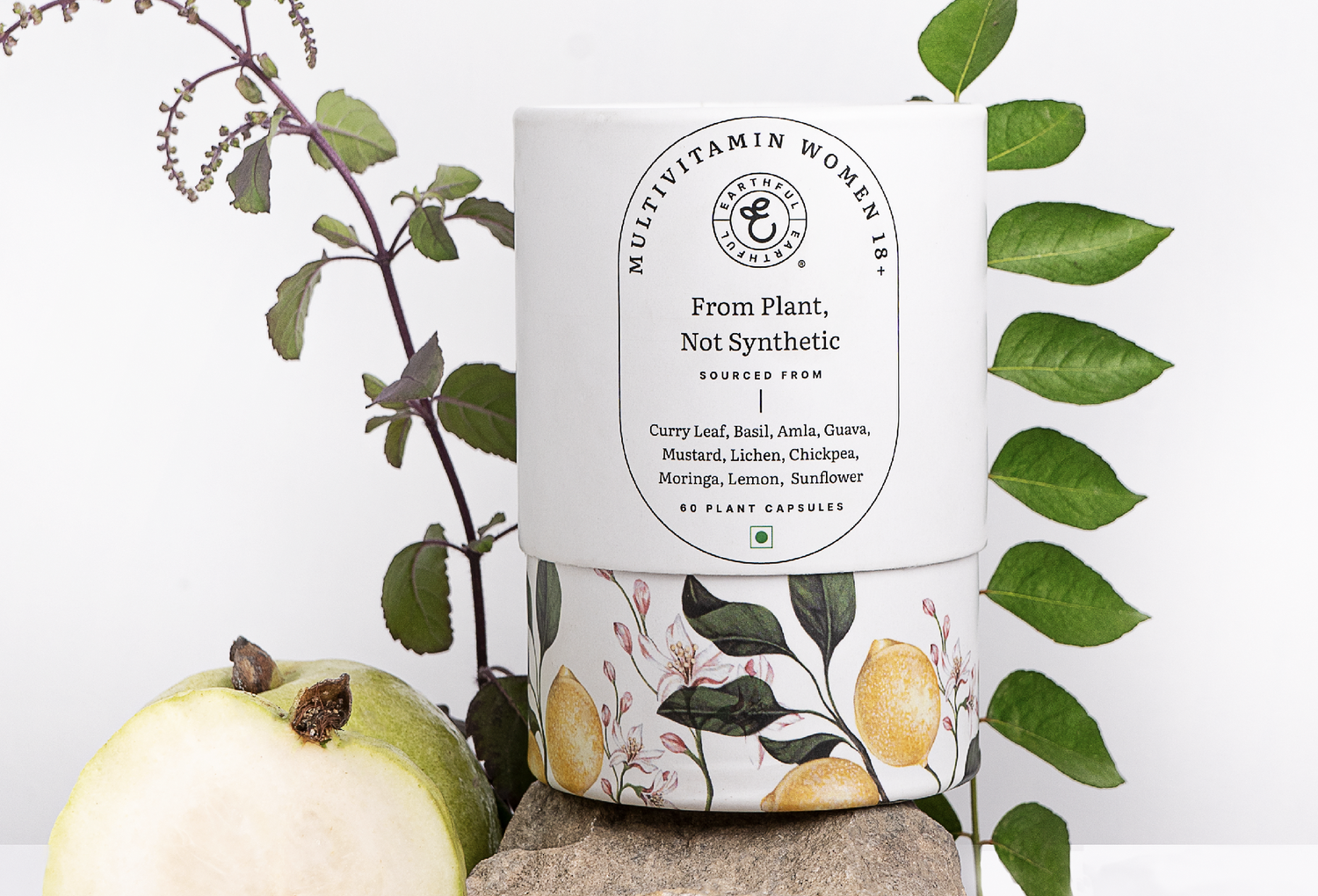 THE HERO
|
Nutrition supplements - Easy and natural
Nutrition supplements were a great solution, but were too synthetic for our liking. But the idea of creating nutrition supplements that were entirely plant based was very appealing to both of us. So, we brought earthful to life - nutrition supplements that are 100% plant based and pack powerful elements of mother earth.
OUR PROMISE
|
Staying well, naturally
We are on a mission to eradicate nutrition deficiency, the natural way. Our products are science-backed nutrition supplements that help you stay healthy without breaking a sweat.