PCOS Balance
Daily Nutrition for Women Experiencing PCOS
Sale price

Rs. 649.00

Regular price

Rs. 899.00

Unit price

per
Save 27%
6-in-1 Hormonal Support Solution
With Inositol, a proven ingredient for Hormonal Balance
Vegetarian Capsule shell
30 Capsules (30 day pack)
100% Plant. No side effects
Researched by doctors, nutritionists
FSSAI & GMP approved
How to Use?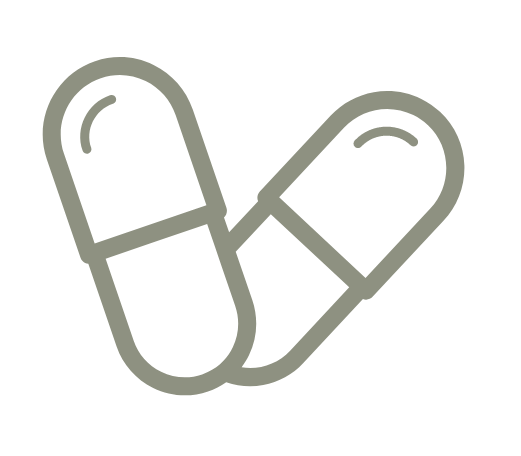 Take one capsule daily, soon after any meal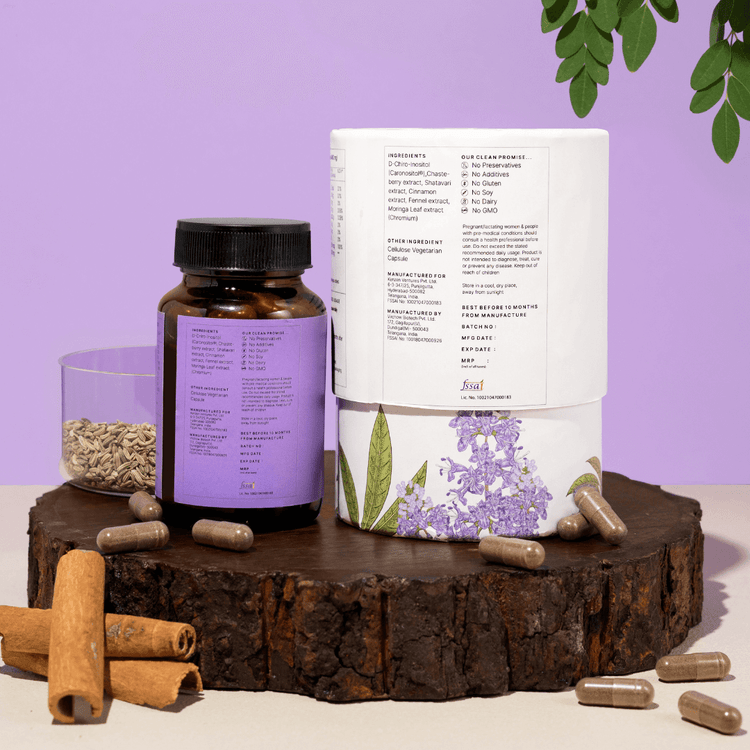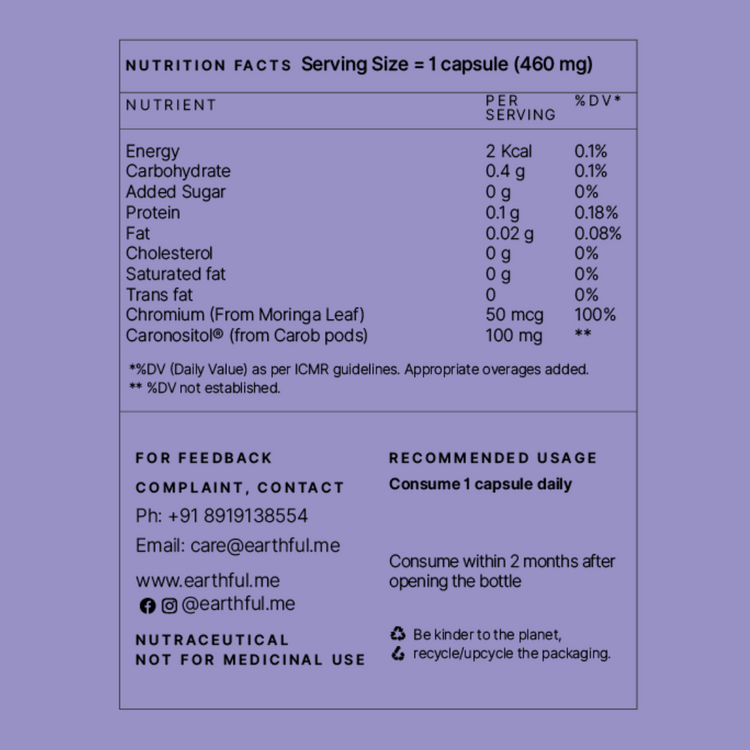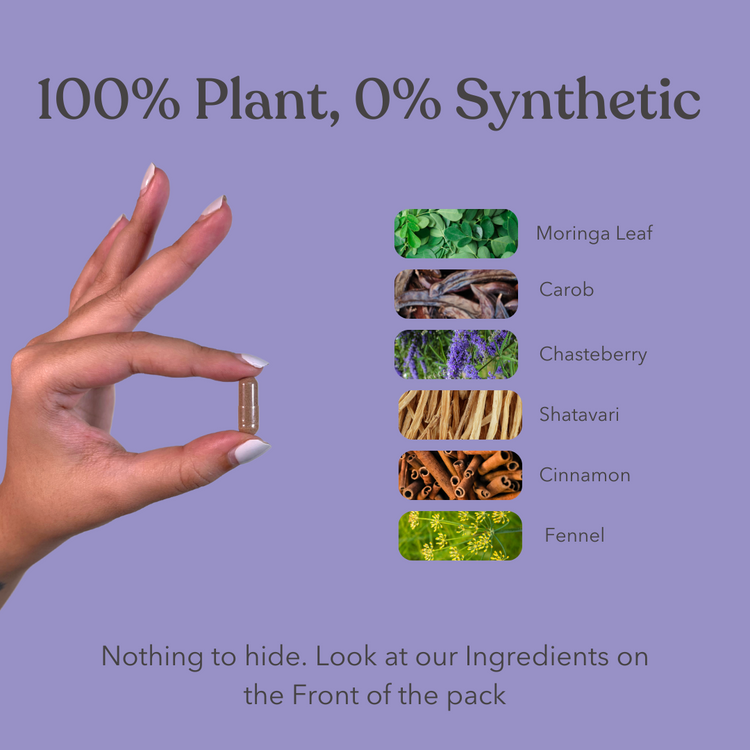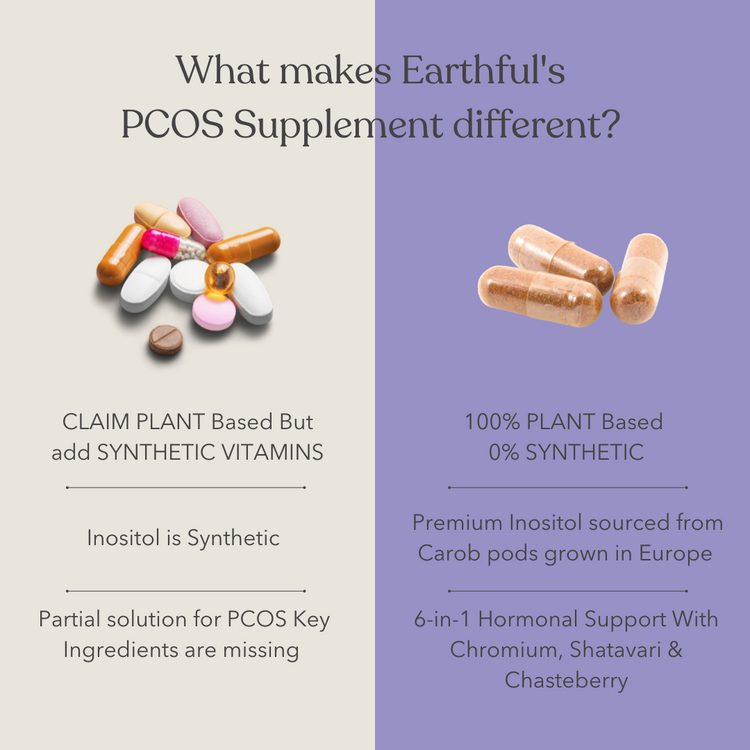 See through Us!
We uphold transparency right from selecting our ingredients to the point they reach you. Rest assured, you will know as much as we do. Not any less.
Chromium

|
from
Moringa Leaf

×

Chromium

The Insulin Enhancer

Reduces insulin resistance Reduces androgens in the body Decreases BMI Improves ovulation & regulizes menstruation

|

INTRODUCING THE SOURCE

Native to the Himalayan foothills, Moringa is packed with Vitamins & Minerals, including Chromium which is a trace mineral that the body needs to break down fats & carbohydrates. Get your Chromium from a Healthy source - Moringa leaf!

DID YOU KNOW?

Thanks to its shiny nature & high corrosion resistance, Chromium is often used to give cars a finishing touch. It is also the hardest metal in the world.

×

Inositol

The Hormone Regulator

Botanical Name: Ceratonia siliqua

|

INTRODUCING THE SOURCE

Growing on trees of the same name, the Carob fruit resembles pea pods and is dark brown in color. It is a caffeine & fat free alternative to chocolate! Infact, you can replace chocolate with carob in your favourite recipes.

DID YOU KNOW?

Inositol is also known as Vitamin B8, though it's not a Vitamin! Infact, it is a sugar that improves Insulin sensitivity.

×

Chasteberry

The Uterine Tonic

Botanical Name: Vitex agnus-castus

|

INTRODUCING THE SOURCE

Native to the Mediterranean region, Chasteberry is a vibrant purple fruit which is as small as a peppercorn. As a natural remedy for hormones, it has been used to treat infertility, acne & PMS.

DID YOU KNOW?

In the past, European nuns used Chasteberry to treat Women's Hormonal Problems!

×

Shatavari

A WOMEN'S COMPANION

Botanical Name:Asparagus racemosus

|

INTRODUCING THE SOURCE

Right from the ancient times shatavari has been used to tackles the problem in women health. Coming from the family of asparagus plant, the root is what holds all the power.

DID YOU KNOW?

The name itself is inspired from the roots. Shat means "one hundred" and avar means "below". Therefore Shatavari literally means the plant with hundred roots below

×

Cinnamon

More than a Spice

Botanical Name: Cinnamomum verum

|

INTRODUCING THE SOURCE

Obtained from the bark of trees, Cinnamon is a spice that is used in both sweet & savory dishes. It's rich in antioxidants and is known to help with blood sugar levels.

DID YOU KNOW?

Cinnamon was so revered during Ancient times, that it was considered an appropriate gift for kings.

×

Fennel

MORE THAN JUST YOUR MOUTH FRESHENER

Botanical Name:Foeniculum vulgare

|

INTRODUCING THE SOURCE

Every time you munch in these seeds, be assured that you are getting much more than just fresh breath. Being packed with various nutrients it is found to be helpful in treating indigestion, flatulence, IBD etc.

DID YOU KNOW?

During the middle age, fennel had an interesting function to perform, it was used to ward away evil spirits.
Other Ingredients: Strawberry powder, Raspberry powder, Monk fruit powder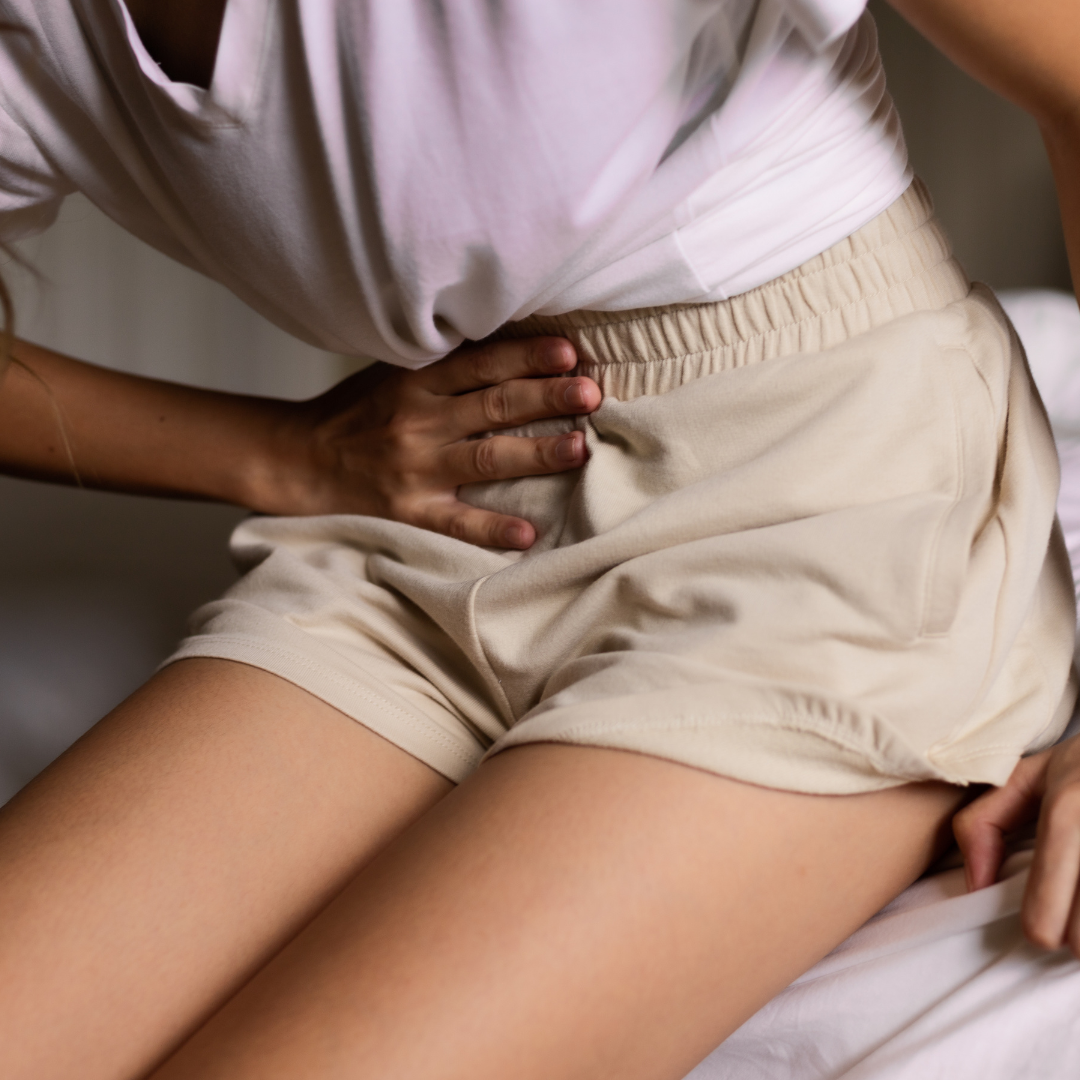 Why Earthful's PCOS Supplement?
|
20% Indian women experience PCOS.
High levels of hormones like Insulin & Androgen result in PCOS. This leads to Irregular periods, Acne, Facial hair, Ovarian Cysts, Weight Gain.
Earthful's formula contains Inositol which Restores Harmonal Balance. Chromium improves Insulin Sensitivity & reduces Androgens in body.
Phytoherbs like Cinnamon, Shatavari & Chasteberry help with Weight Management, reduce Acne & improve Ovulation.
100% Plant Derived. Nothing Artificial. No side effects.
Read full research here>>
Let's clear your Doubts!
Earthful's PCOS supplement is all in one solution with Inositol, Shatavari, Cinnamon and other nutrients that are essential for hormonal balance. We use the highest quality of Insositol that is sourced from Europe. Our formula also contains Chromium which improves Ovulation rate & reduces androgens in the body. All the ingredients work together to restore your cycle, improve your reproductive health & reduce acne.


There are also brands which call themselves "Plant-Based'' but when you look at the back of the pack you will find that synthetic ingredients are being used. On the other hand, we clearly list the sources for you to understand. The ingredients are always kept transparent for you so that you don't need to worry about the side-effects of synthetic ingredients by consuming Earthful.

Take 1 capsule daily. Soon after any meal.


PCOS Balance should be taken every day.

Diet, Lifestyle & Genetics are the root causes of PCOS. Our PCOS Balance Inositol + Chasteberry helps bring about Hormonal Balance & Restore your Menstrual cycle. Continue to use the capsules on a daily basis for 3-4 months and notice how your cycle improves.

After using for sometime I can say it's working. Everytime before periods I get very painful cramps but last period was my first time cramp free. But I'm still irritated with my facial hair...
Product taste awfully
I have got the omega3 collagen booster with reservatrol and the other product gut health
It tastes awfully n there is some weird sweet taste after... may be some subtute of artificial sweetener
Didn't like these two products
About medicine
How many months can we take this medicine for pcod control
Hello ma'am, We suggest you to continue use it for 2-3 months for the best results.
Product are fully natural it has no side effect