Multivitamin Women 40+
Daily Nutrition for Women Nearing Menopause
Sale price

Rs. 699.00

Regular price

Rs. 799.00

Unit price

per
Save 12%
India's 1st Vitamin formula sourced ONLY from Plants
Vegetarian Capsule shell
60 Capsules (30 day pack)
100% Plant. No side effects
Researched by doctors, nutritionists
FSSAI & GMP approved
How to Use?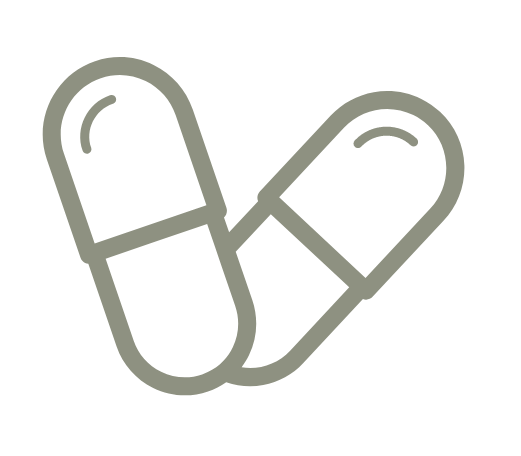 2 Capsules must be taken daily.
Consume it with breakfast, lunch or dinner
See through Us!
We uphold transparency right from selecting our ingredients to the point they reach you. Rest assured, you will know as much as we do. Not any less.
×

Shatavari

A WOMEN'S COMPANION

Botanical Name:Asparagus racemosus

|

INTRODUCING THE SOURCE

Right from the ancient times shatavari has been used to tackles the problem in women health. Coming from the family of asparagus plant, the root is what holds all the power.

DID YOU KNOW?

The name itself is inspired from the roots. Shat means "one hundred" and avar means "below". Therefore Shatavari literally means the plant with hundred roots below

×

Gokshura

THE ANCIENT ELIXIR

Botanical Name :Tribulus terrestris

|

INTRODUCING THE SOURCE

This powerful medicinal herb was widely used for treating various diseases. The meaning of gokshura in Sanskrit is "cow's hoof" because this plant contains spikes which used to get attached to the hoof of the cow.

DID YOU KNOW?

This herb has been standing tall since ancient the ancient times. Charaka, the father of Indian medicine had acknowledged it as an aphrodisiac and diuretic.

Calcium

|
from
Algae Lithothamnion

×

Calcium

The Bone Savior

Form - Calcium Carbonate | Source -Algae Lithothamnion

|

INTRODUCING THE SOURCE

Say yes to this red marine algae for a plant based calcium source for your strong bones.

DID YOU KNOW?

Calcium from plant based sources is better absorbed by your body then that from the sources.Vitamin D is essential for its absorption as vitamin C for iron.

Magnesium

|
from
Algae Lithothamnion

×

Magnesium

Magnifies the bone strength

Form - Magnesium | Source - Algae Lithothamnion, Marine Salts

|

INTRODUCING THE SOURCE

Not just calcium but also magnesium plays a crucial role in bone health. Meeting your body demands of magnesium can make your bones, heart and nerve health. Adding this to your diet can help you reap its benefits.

DID YOU KNOW?

Been stressing a lot? Beware you might be diminishing your magnesium levels by stressing out.
×

VITAMIN D3

The Sunshine Vitamin

FORM-CHOLECALCIFEROL(D3) | SOURCE-LICHEN

|

INTRODUCING THE SOURCE

With the medicinal properties of lichens, sneek in little goodness in your diet. Get your Vitamin D3's from the only natural and vegan source, algae. Also the most sustainably farmed food available.

DID YOU KNOW?

Guilty about consuming fat? Good news for you! We need that bit of fat for better absorption of Vitamin D

×

VITAMIN C

The Citrus Repairer

FORM-ASCORBIC ACID | SOURCE-AMLA

|

INTRODUCING THE SOURCE

Amla - one of the obsessions in Indian homes, and for good reasons. Amla is incredibly rich in iron and calcium and is the richest source of Vitamin C. Packed with goodness, you see!

DID YOU KNOW?

Vitamin C was discovered when ships were stranded in winter and men got Scurvy. One troop was saved by a drink made from Indian bark, later on found to be rich in Vitamin C

×

Vitamin E

The Skin's Warrior

FORM D-ALPHA TOCOPHEROL | SOURCE SUNFLOWER

|

INTRODUCING THE SOURCE

There are 2 forms of Vitamin E - Natural (d-alpha ) & Synthetic form (dl-alpha). We use the natural form sourced from Non-GMO Sunflower. The natural form is more biologically active.

DID YOU KNOW?

Vitamin E's scientific name, Tocopherol is split as Tokos i.e offspring and Pherein which means 'to bear.' This is because the vitamin was first identified as essential for fertility!

BIOTIN

|
from
Lemon, Basil & Guava

×

BIOTIN

YOUR SKIN & HAIR HERO

Form D-Biotin Source - Sesbania gradiflora | GUAVA LEAVES, LEMON LEAVES, BASIL LEAVES

|

INTRODUCING THE SOURCE

Locally named as agathi leaves, it is power packed with various nutrients thereby providing incredible health benefits.

DID YOU KNOW?

Vitamin K2

|
from
Fermented Chickpeas

×

Vitamin K2

The Backend Support

FORM-MENAQUINONE(MK7)|SOURCE-FERMENTED CHICKPEAS

|

INTRODUCING THE SOURCE

The form of K2 MK7 we use is made by fermentation and this has better bioavailability than the other forms available.

DID YOU KNOW?

Vitamin K2 was discovered as 'Activator X,' the missing ingredient for tooth and bone health. Still, till date, there's lot more left to discover about the vitamin.

×

ZINC

THE IMMUNITY BOOSTER MINERAL

FORM ZINC GLUCONATE | SOURCE GUAVA LEAF

|

INTRODUCING THE SOURCE

Guava leaves are powerhouses of nutrients, yet those nutrients stay unavailable to you as guava leaves cannot be consumed as it is. Thus, reap all their health benefits through them as a source of zinc in our multivitamin.

DID YOU KNOW?

Zinc can be found in anything from batteries to sunscreen, from paints to airplanes or cars. It's the second most common trace metal, after Iron, found in the body.

Folate

|
from
Lemon, Basil & Guava

×

Folate

THE ANEMIA FIGHTER

FORM-FOLIC ACID | SOURCE - GUAVA FRUIT, LEMON FRUIT, BASIL LEAVES

|

INTRODUCING THE SOURCE

We derive folic acid from guava fruit, lemon fruit and basil leaves. The trio is not just rich in folate, but also other nutrients such as Vitamin C, Biotin (Vitamin B7), antioxidants and fiber. Holistic nutrition for wholesome health!

DID YOU KNOW?

Folate is important business. From pregnant women's health to preventing birth defects to helping fight off malaria in children, Folate has many roles to play.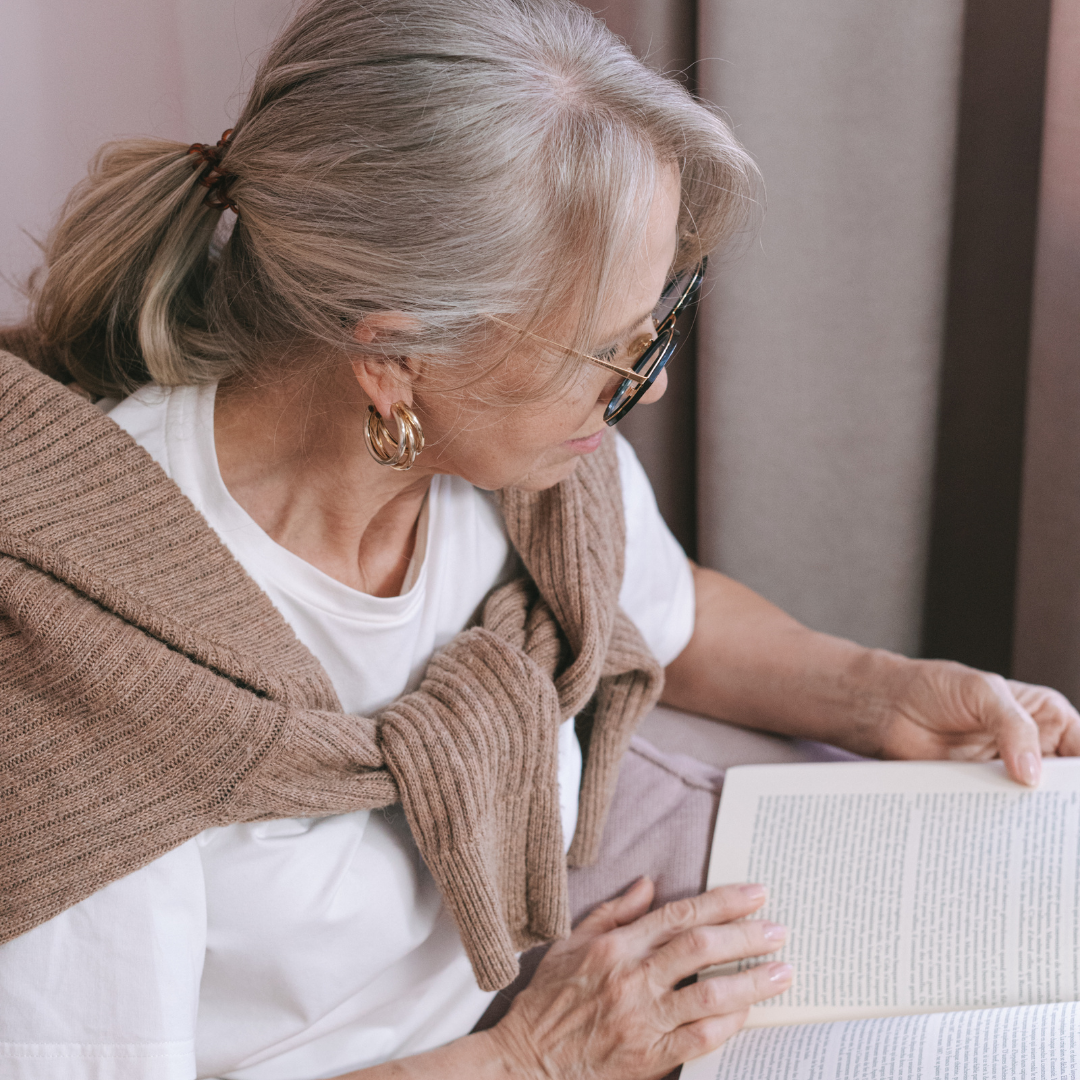 Why Menopause Multiviamin?
|
4.8 crore Women in India have Osteoporosis
Menopause increases the risk of health problems like weak bones.
Earthful's special formula contains Calcium for bones, Vitamins for overall health. Age old herbs like Shatavari & Gokshura.
We believe in Transparency. Our ingredients are mentioned right in front of the pack
100% Plant Derived. Nothing Artificial. No side effects.
Read full research here>>
Let's clear your Doubts!
Menopause is a stage where women experience physical, physiological and psychological changes. Consuming Women Multivitamin 40+ will help you meet your daily nutrient demand and provide relief from menopausal symptoms too.


Multivitamin 40 + ensures that you get your daily dose of nutrients and also relieves you from menopausal symptoms. Continue to use this daily for atleast 3-4 months till your body signals improvement.


Along with the active herbs like Shatavari, Gokshura, we have also added several vitamins and minerals sourced naturally to ensure your overall well- being. Earthful is the only reliable brand in the market which makes 100% plant multivitamin. There are brands which call themselves "Plant-Based'' but when you look at the back of the pack you will find that synthetic vitamins are being used. On the other hand, we clearly list the sources of the vitamins for you to understand. The ingredients are always kept transparent for you so that you don't need to worry about the side-effects of synthetic ingredients by consuming Earthful.

It is recommended to take 2 capsules daily, after breakfast, lunch or dinner.

Changing your address is pretty easy. Just follow these steps:

Log into your account & click on view & edit Subscriptions. 
Select your subscription & hit "Manage Subscription" to edit it. Your current Shipping address will be visible on the right side of your screen! 
Click on "Change". You'll now be able to update your Subscription address. 
Enter your new address & hit save! 

Your order will now be shipped to your new address :)

Log in to your account & click on the option, "View & Edit Subscriptions". 
Once you do that, your subscriptions will be displayed. Choose the subscription whose date you want to change & click on "Manage Subscription". 
 Your Next Order date will be displayed on the right side of the page. Click on "Change" and select your new subscription date! 

There it is - you've successfully changed your order subscription date!

Canceling your subscriptions is pretty easy. 

Log into your account & navigate to your Subscriptions. 
Choose your Subscription & select "Manage Your Subscription"
Hit the "Cancel Subscription" option on the bottom of the screen to cancel your subscription. 

There you go! You can always subscribe to a product again on that specific product page :) 
its very Nice Product. I like it
I am 43 and I am suffering hot flashes mind swings depression and very low energy level I cnt focus anything when I started using this product I feel too good very energetic as like 30 years old really wonderful product thank u so much 🙏
నాకు. ఇదీ. అస్సలు. పని. Chypalydhu. .నో..రిజల్ట్
Two tab together or one at a time