Honest Plant Protein
Daily Protein for Men & Women
Regular price

Rs. 1,199.00

Sale price

Rs. 1,199.00

Regular price

Rs. 1,399.00

Unit price

per
Save 14%
Contains All Amino Acids. India's 1st Plant Protein to have PDCAAS = 1
Indonesian Cocoa Beans for taste. NO Synthetic Flavours
6 INGREDIENTS Only. 100% Plant. No side effects.
Formulated by doctors, nutritionists
FSSAI & GMP approved.
How to Use?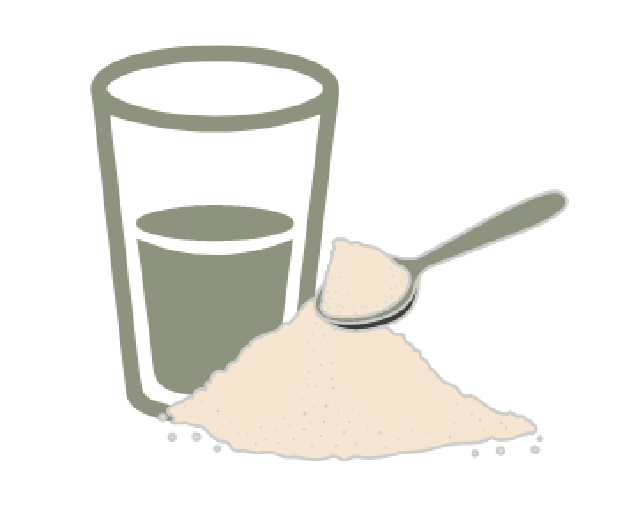 Add 2 scoops (~42 g) to 300 ml water/milk.
Add full sachet (42 g) to 300 ml water/milk.
If you workout, have it 30-60 minutes before or after. Otherwise, try consuming it in the morning hours.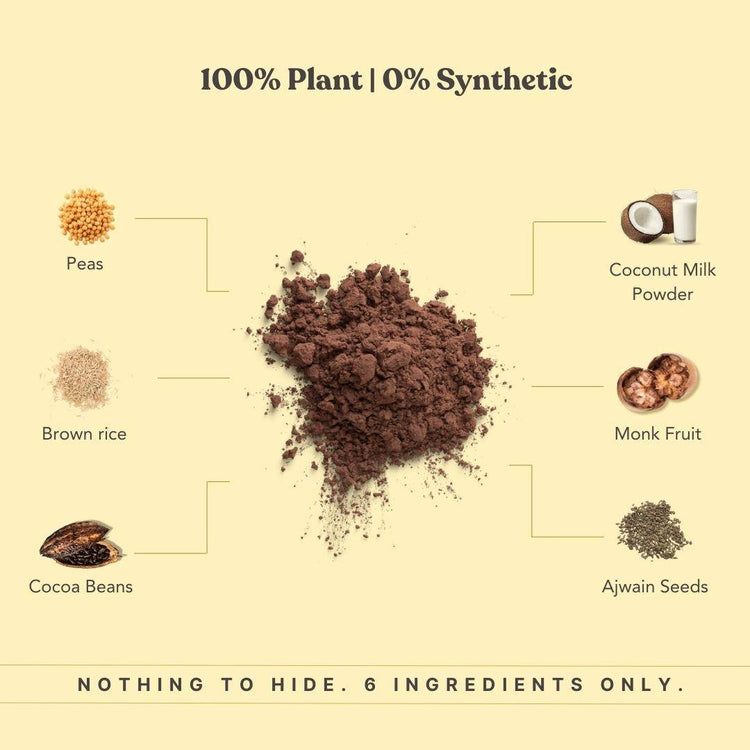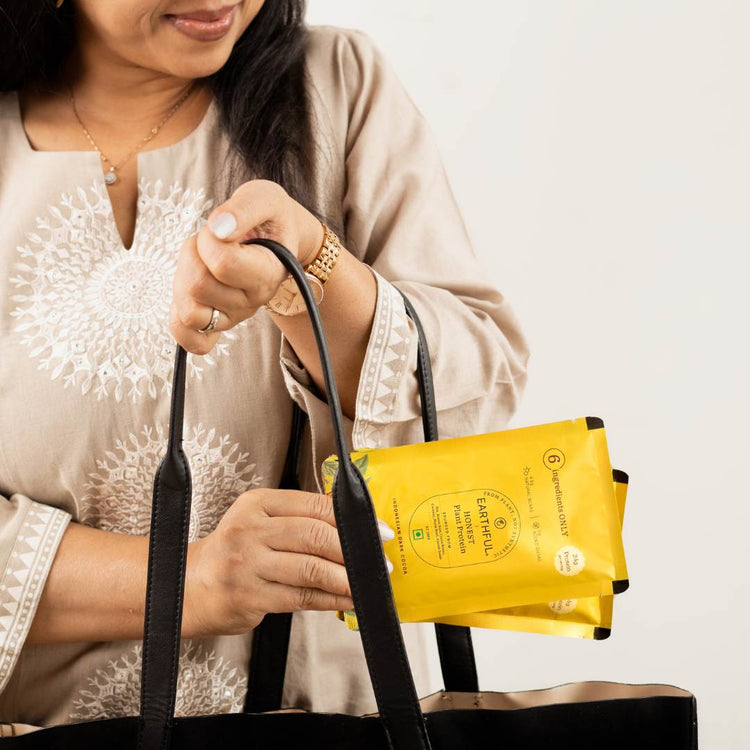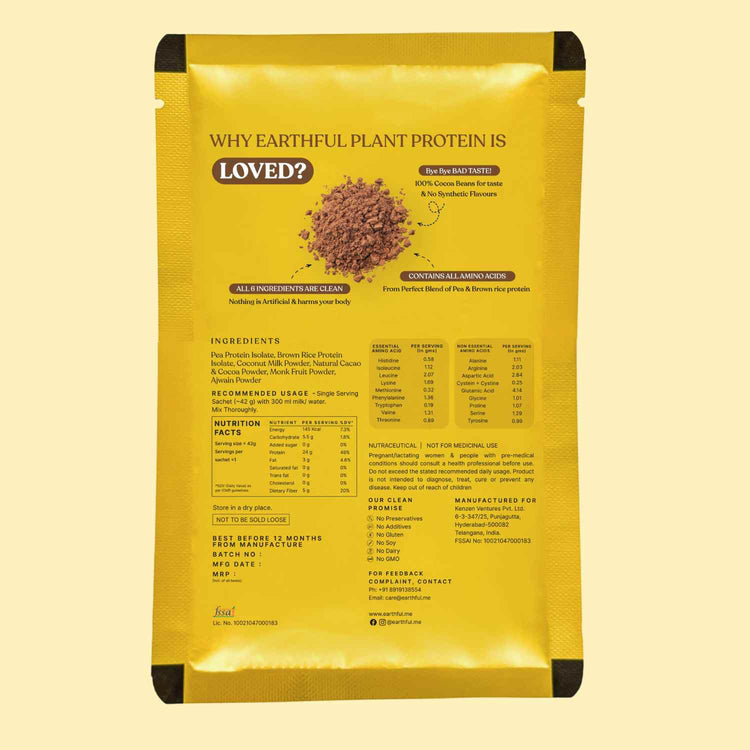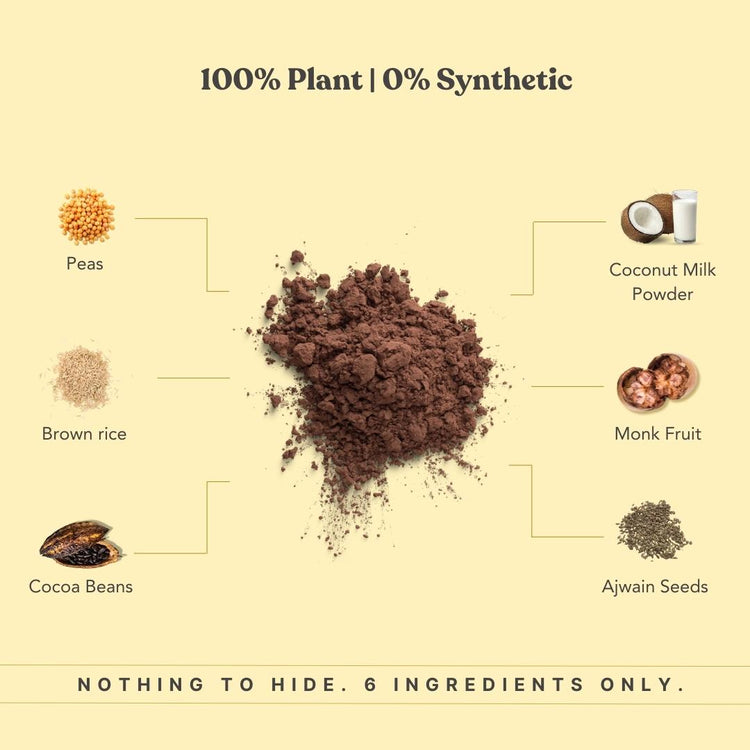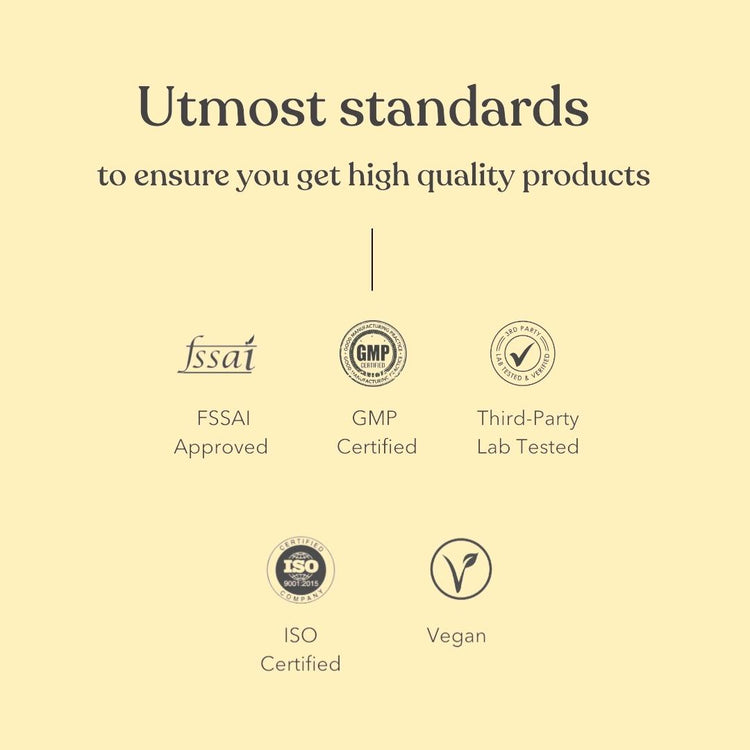 Our Ingredients!
We uphold transparency right from selecting our ingredients to the point they reach you. Rest assured, you will know as much as we do. Not any less.
×

Pea protein

THE VEGAN PROTEIN

Botanical Name-Pisum sativum Source - Pea

|

INTRODUCING THE SOURCE

Your vegan gym buddy is made by extracting protein from yellow peas. It is a source of high quality protein which is lactose free, gluten free and hypoallergenic.

DID YOU KNOW?

To the fitness freak, pea protein powder is helpful in reducing weight because of its high satiety value

×

Brown Rice Protein

Source: Brown Rice Protein

Botanical Name: Oryza sativa L

|

INTRODUCING THE SOURCE

Brown Rice Protein isolate is made from Brown Rice. It is high in Amino Acids, Cysteine and Methionine.

DID YOU KNOW?

Brown Rice Protein has a very distinct an unique flavor which sets it apart from other types of Protein.

×

Coconut Milk Powder

Source - Coconut

Botanical Name: Cocos nucifera

|

INTRODUCING THE SOURCE

Coconut Milk Powder is made by drying raw coconut cream. Rich in Lauric Acid, this powder helps the body fight Bacteria & Supports Immunity.

DID YOU KNOW?

In its dried form, Coconut Milk can be added to your favourite recipes, from smoothies to soups!

×

Cacao Powder

Source - Cocoa Bean

Botanical Name - Theobroma Cacao

|

INTRODUCING THE SOURCE

First grown in South America, Cocoa trees take about five years to make their first Cocoa Beans. The beans are harvested & roasted to make the infamous Cocoa Powder whereas the cacao powder comes from the naive cocoa beans.

DID YOU KNOW?

During Ancient times, Mayans used Cocoa as a currency!

×

Monk fruit

THE MIND'S COMPANION

Botanical Name: Siraitia grosvenorii

|

INTRODUCING THE SOURCE

Luo han guo, that is, Monk Fruit is actually named after a Buddhist monks who made medicinal teas! It's native to China and Thailand.

DID YOU KNOW?

Monk fruit extract is 150-200 times sweeter than sugar but has Zero Calories !

×

Ajwain Powder

A WOMEN'S COMPANION

Botanical Name:Trachyspermum ammi

|

INTRODUCING THE SOURCE

This sharp and pungent seeds is your go-to for acidity and indigestion. The flavour compound of ajwain is thymol, a compound found in thyme, yet it taste a bit different.

DID YOU KNOW?

Attention to all the dog lovers. Ajwain was traditionally used to treat indigestion and flatulence in dogs. A sprinkle of ajwain in their food and can do many good.
Why Earthful's Plant Protein is LOVED?
|
Contains ALL Amino acids needed by body. India's 1st Plant Protein with PDCAAS = 1
PDCAAS is the WHO method to check if a Protein has 100% Amino Acids & is easily digested.
NO Synthetic Flavours. 100% Natural taste of Indonesian Dark Chocolate from Cocoa Beans & sweetness from Monkfruit
Only 6 ingredients which are clean. Nothing is Artifical & harms your body.
Read full research here>>
Let's clear your Doubts!
Whey Protein can cause stomach issues like bloating. Whereas, Plant Protein is free of lactose and you need not worry about bloating. Additionally, it's easier to digest and helps you feel fuller longer. Unlike Whey which often uses artificial flavours, Earthful's Plant Protein only uses natural flavours for sweetness.

Earthful's Clean Plant Protein is India's 1st Plant Protein with a PDCAAS score of 1. It's the only Patented Protein with all the 9 essential Amino acids & 11 Non Essential Amino Acids that are needed by our Body. The Protein is sourced from Pea & Brown Rice. This powerful blend also contains digestive herbs which make digestion easier & you need not worry about bloating. Besides, we use the highest quality of Cocoa powder that is sourced from the farms in Kerala. There are also brands which call themselves "Plant-Based'' but when you look at the back of the pack you will find that synthetic ingredients are being used. On the other hand, we clearly list the sources for you to understand. The ingredients are always kept transparent for you so that you don't need to worry about the side-effects of synthetic ingredients by consuming Earthful.

Add 2 scoops (~42 g) or one full sachet (42 g) to 300 ml water/milk. Mix thoroughly.

Clean Plant Protein must be taken every day to maintain our body's Protein requirements. You can make a breakfast smoothie or even add it to your puddings.

Protein is the building block of our body & we need it to stay fit & healthy. Maintaining Protein in our body helps it Build Muscle, aids in Weight Management and also eases digestion. Continue to use the powder for 3-4 months to see difference in your Muscle Health.
Very good, So much Satisfying product very Lite onnGut.. Choclate flavour is Natural and Awomse,I ve ordered 2 more.
Pls Bring 1KG packs for the same
Effective
It's good...just ordered another one!
Cleanest plant based protein powder in market
Quite happy with the product. Kudos to your R&D team!
Ingredients, Quality,taste,packaging are 10/10. Ordered second time and Will continue to order. Hope you bring the cost bit down without compromising on quality. No side effects observed so far. Great product. Thanks Earthful!
Most suitable product to all genders
Really I loved it. Very good product try to launch multiple number of flavours in protein prowder.
Excellent product
This is a very good plant protein. Have tried many, this is the best. Looking forward for my next order.